Nine Cookbooks to Live By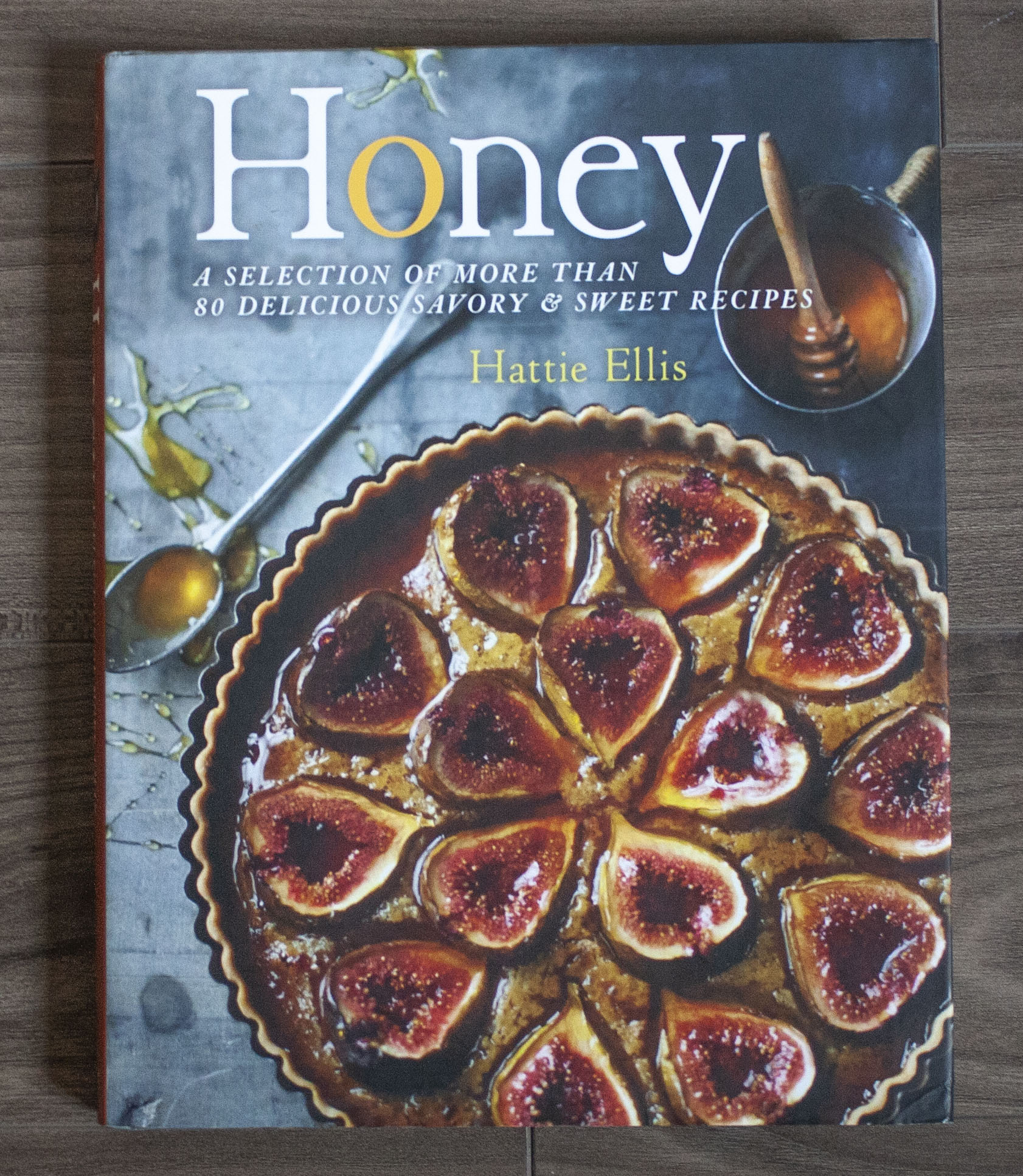 Honey
The Honey cookbook is a book I picked up on a whim a few years ago. Honey is pretty much my favorite food and I couldn't resist getting a cookbook that used honey in every recipe. This cake is more like a dessert bread because of the loaf pan it's cooked in and because it's more dense than regular cake. Except the lemon juice makes it deliciously crumbly and the honey drizzle keeps it sticky. It's a delicious cake and/or dessert bread. Whatever you call it, you'll devour it.
Honey and Lemon Drizzle Cake
Cake
4 1/2 ounces unsalted butter at room temperature, plus more for greasing
4 1/2 ounces super fine sugar
8 ounces self rising flour
finely grated zest and juice of one unwaxed lemon
Drizzle
2 1/4 ounces light honey, such as orange blossom or lavender
Pre-heat oven to 375. Butter a bread loaf pan and set aside. In a food processor, a kitchen aide or by hand, beat the butter. Add sugar and salt and blend to mix. Add one egg, blend again. Add half the flour, then the second egg and then the rest of the flour, mixing or pulsing briefly after each addition.
Crush the cardamom pods and remove the seeds. Grind the seeds with a pestle and mortor. Add crushed seeds to the cake mixture, along with the lemon juice and zest. Pulse or beat until combined.
Spoon mixture into prepared loaf pan and bake 45 minutes until risen, golden and an inserted skewer comes out clean. Leave to cool in pan 10 minutes.
Meanwhile, put lemon juice and honey in a small sauce pan. Heat gently until the two come together. Remove the cake from the pan and place on a plate. Using a skewer, poke deep holes over the top of the cake. Carefully pour drizzle all over the cake, ensuring it seeps into the holes. Serve warm.